Getting the best results from internet broadcasting is all about providing the best combination of services - and that's just what we have the experience to do.
FILMING AND WEBSTREAMING
We combine 25 years of outside broadcast experience with the latest lightweight digital equipment to produce the best quality coverage of your event in the most cost-effective way.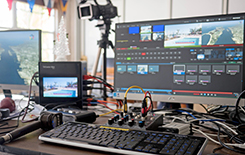 STAR SAILING LEAGUE
Bahamas - Live coverage off-water, live commentary, 3D virtual graphics, and interview studio
CHANNEL CREATION
Whether yours is a one-off event or a regular series, we'll create and maintain a dedicated YouTube channel to attract fans from around the globe on an on-going basis.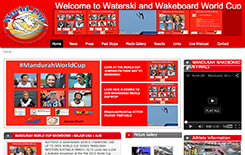 WATERSKI & WAKEBOARD WORLD CUP
Global - On-site news, highlights & updates for dedicated YouTube channel linked through official website to maximise traffic
NEWS AND SOCIAL MEDIA
Our team populate your event website with interviews, profiles and features and will assist in distributing news packages and images to other related websites, and social media platforms.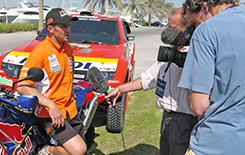 UAE DESERT RALLY
Abu Dhabi - International news distribution, Facebook and Twitter updates
BROADCAST BONUS
Because we ensure our web productions are broadcast quality, for many clients we then produce a highlights programme for international distribution and spin-off edits for marketing and advertising use.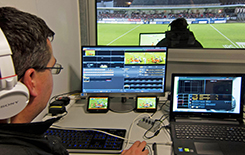 WORLD RUGBY INTERNATIONALS
France - Live webstream and post-event re-packaging for broadcast news and highlights
BIG SCREEN
We also cater for the fans on site, creating output which - alongside sponsor commercials - will reach out to, inform and entertain the audience at the venue.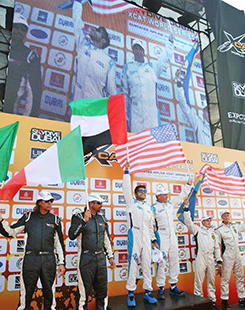 X-CAT POWERBOATS
Dubai - Live stream with commentary in 3 languages + separate production for Big Screen output with sponsor commercials